The 2022 Education Conference at Founders Hall on the University of Louisville ShelbyHurst Campus on Thursday, May 19th was a great success! Attendees enjoyed presentations from that day, along with the great networking opportunities it provided.
Thursday, May 19th
Education Conference @ U of L ShelbyHurst Campus
7:30AM Registration and Breakfast
8:00AM – 4:30PM Trade Show
9:00AM – 4:00PM Presentations featuring:
Steve O'Conner/SVP Affordable Housing Initiatives at MBA
Steve Richman VanDyk Mortgage
Bob Niemi/Bradley
Kentucky Housing Corporation
Women's Leadership Panel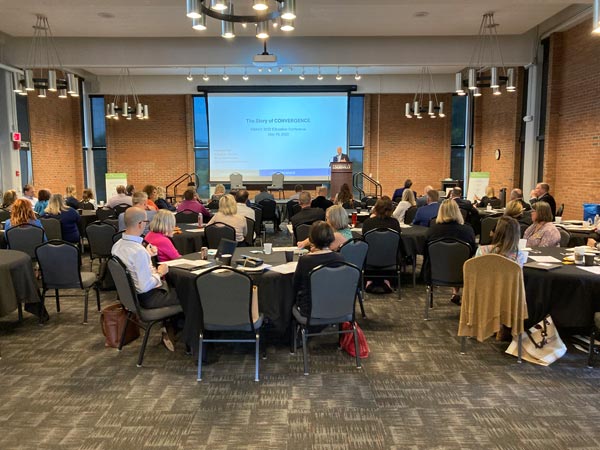 The National MBA's SVP for Affordable Housing, Steve O'Conner, addresses the attendees at the Education Conference.
We want to thank our sponsors for this event that includes:
Diamond
---
Attendee Registration
Registration for this event is now closed.
---
Sponsorship Opportunities
Sponsorship registration is now closed.
---
If you have any further questions, contact MBAKY Executive Director Alan Thorup at 317-428-7699 or at mbaky@sbcglobal.net for more details.